Get Started with the Amazon Working Backwards PR/FAQ Framework for Product Innovation
The Amazon PR/FAQ is the key document in the product discovery or working backwards process, used to ensure that all stakeholders have a common understanding of the idea. It is the starting point for all other product documents and mockups.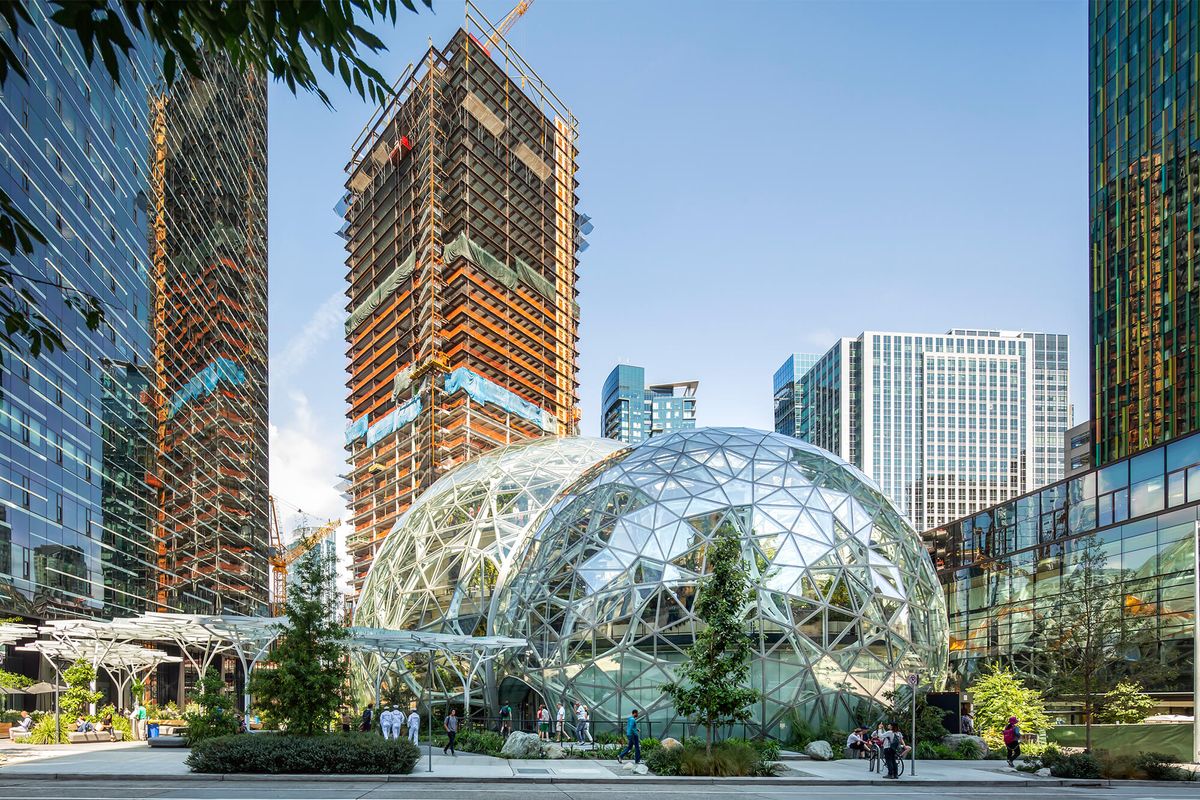 The Working Backwards mechanism at Amazon is a way to vet ideas and create new, innovative products or services. It's the first step for all product development and is the tool used to build products across the company.
We innovate by starting with the customer and working backwards. That becomes the touchstone for how we invent. – Jeff Bezos
It starts by defining the customer experience, then iteratively working backward from the end until everyone is clear about what to build. At Amazon, this is the single document for product managers to align their product idea with internal stakeholders, clarify customer problems to solve, capture additional detail from other stakeholders (including other product managers), and create excitement across the company before the product team commits to building features.
The goal of the PR/FAQ is to provide all the necessary context and detail for a customer to understand the product/feature and make an informed decision on whether they want to try it out. The FAQ should answer any question that a customer might have about the product/feature and give them the confidence to take the next step.
You can download the template in Notion or Google Docs here:
Amazon PR/FAQ Examples: A Real PR/FAQ from Amazon Prime
Most of Amazon's working backwards documents will never be seen outside of the company. In this rare case, Wharton Business School published an example PR/FAQ from 2013 for Amazon Prime Pantry. It's not the greatest PR/FAQ ever written, but the example provides a real-world example of an early draft.
Download the Amazon Working Backwards PDF below ↓
---
Customer Centricity is why Amazon's PR/FAQ wins
Customer centricity is a business strategy that focuses on the customer as the primary stakeholder in the organization. At Amazon, it's built into their culture through the mission statement and company values. Everything is in pursuit of innovating on behalf of customers, and the PR/FAQ is merely the document that captures these innovative ideas.
Customer centricity is understanding customer needs and desires and then designing products and services that meet those needs. Customer-centric businesses also focus on creating long-term customer relationships by providing excellent customer service over the longest time possible, increasing lifetime value (LTV).
At Amazon, the PR/FAQ is often called "working backwards." This label is because you are working backward from a happy customer and reverse-engineering the details to get there.
Writing the PR/FAQ Tests Your Assumptions
Assumption testing is essential in product discovery because it lets you figure out what is and isn't working in your product decisions. Learnings from reviews and tests can then be used to change to your product or even pivot to a new product.
The PR/FAQ helps you evaluate whether a customer-driven feature will truly make a significant impact.
Done correctly, the Working Backwards process is a huge amount of work, but it saves you even more work later. The Working Backwards process is not designed to be easy, it's designed to save huge amounts of work on the back end, and to make sure that we're actually building the right thing. – Jeff Bezos
Writing the PR and the related FAQs helps product teams identify features the team should invest in, potential issues that may arise before they occur, and uncover any organizational misalignment — before writing code or starting product development, requesting budget, or moving employees onto the project. In short, a single page solves problems that most organizations face when deciding which initiatives will drive business impact.
Makes Your Assumptions Explicit
The PR/FAQ will help test assumptions on the likelihood of the features changing based on customer needs.
For example, if you write a PR/FAQ and the problem you're trying to solve is "a click every day," then test your assumption as to why that feature is important.
Your customers could hate this additional mouse click, and you could wow them with another design solution that solves this problem. Still, you could probably tackle big problems with the same resources. The PR/FAQ should provide enough detail so people can argue why it's an important feature.
Aligning Stakeholders for Better Feedback and Understanding
Stakeholders are important because they can provide important resources and support to an organization. Additionally, they can provide important feedback on a product's performance and help to identify areas where improvement is needed.
You have to be willing to be misunderstood if you're going to innovate.
The PR/FAQ document is an extremely effective way to manage product expectations and communication with all stakeholders. The FAQ section is an extremely effective way to capture the assumptions or perspectives of stakeholders in a consistent format, preserved for future reviews.
Capturing FAQs is a great way to ensure that everyone's feedback is heard and that everyone is committed to the product. In addition, FAQs can help to increase the ownership of stakeholders.
Because the PR/FAQ is a simple written document, anyone in an organization can express their initial product ideas.
Amazon PR/FAQ Format & Working Backwards Process
The Amazon PR/FAQ uses the following template format for all documents:
Headline, Subtitle, and Date
Intro Paragraph
Problem Paragraph
Solution Paragraph
Company Leader Quote
How the Product/Service Works
Customer Quote
How to Get Started
If you choose to use the PRFAQ, it's crucial to set the template and adopt it for all idea proposals. Doing so eases comprehension with stakeholders because they learn what to expect in all subsequent reviews.
You can download the template here:
Headline
This is the press release headline. Use the following format: COMPANY ANNOUNCES SERVICE/PRODUCT TO ENABLE TARGET CUSTOMER TO HAVE THIS BENEFIT. To discover example press release titles and subtitles, go through a company's investor relation sites.
Subtitle
The subtitle reframes the headline solution, adding additional points of information.
Date
The potential date to launch the product or service. Warning: When you review your PR/FAQ with an exec, they will infer this is the actual launch date.
Intro paragraph
In 3-4 sentences, expand upon the solution, details the target customer and benefits, and what is launching.
Problem paragraph
Describe the top 2-3 problems for the customers you intend to serve, briefly describing the problem and its negative impact. Skip any attention to the solution, keep this paragraph focused on the problems, and rank them in descending order of how painful they are.
Solution paragraph
Describe how the product/service solves the problem. Write a brief overview of how it works, and then go through and talk about how it solves each problem you listed above. For existing products, be clear to highlight how a particular new feature works in the existing use case or workflow.
Company leader quote
Pick a leader in your company – your manager's manager makes for great alignment – and write a quote that talks about why the company decided to tackle this problem and (at a high level) how the solution solves it.
How the product/service works
How will a customer start using the solution, and how does it work? Describe this in enough detail to convince readers that it solves the problem.
Customer quotes
Write a quote from an imaginary customer, but one that appears genuine because it represents the target persona. The customer should explain their pain or goal and how the product helps them achieve their desired outcome. By choosing the right name and problem, you give your audience an implicit idea of the total addressable market. While hypothetical, the person and problem should feel real to the audience.
How to get started
In one sentence, describe how anyone can get started today and provide a URL (or equivalent information) where they can start.
How to Use the FAQ Section
The FAQ – frequently asked questions – is the second page and formats all content in a series of questions and answers.
Before reviewing with stakeholders, split your FAQs into two categories: internal FAQs and customer FAQs. Predict questions stakeholders or customers will likely ask, and answer them early. You are doing this to highlight the depth of thinking while helping stakeholders understand your perspective early on. You can also use this section to go into more detail if there is a complex topic, practical insights to share with internal teams, or details about the next iteration.
Limits Are Great and Built Into PR/FAQs
In the world of infinite documents in Notion, it's easy to add more and more content continually. The PR/FAQ is frequently referred to as a one-pager because all of the press release content fits onto one A4 printed paper.
However, the FAQs grow over time, and the same mental model for limitations should not apply, especially if the work is complex and requires depth to align an organization.
How to Review an Amazon PR/FAQ document
The review process for new product releases at Amazon occurs in a "Narrative" meeting, where stakeholders are invited to read the PR/FAQ and provide feedback. The meeting is divided into two parts: silent reading (first 20 minutes) and then discussion. This creates a deeper understanding of both the problem and solution for your target customers and their problems.
This meeting aims to better understand what you want to build for customers and why. This is done by focusing on the collective audience and determining whether the idea needs additional research, is worth building, or should be set aside. Gaps will be found, and this will help in the decision-making process for whether to build a product or not.
If the PRFAQ isn't clear enough or some questions haven't been satisfactorily answered, it needs to be rewritten and reviewed again.
What are the benefits of using the PR/FAQs?
As you have read, PR/FAQs are a tool that helps you think and communicate the key aspects of a product that users will be interested in deep diving into. With PR/FAQs, the writer, and product teams:
Clarify thinking early in the opportunity selection phase
Focus on the customer and what will excite them
Capture feedback after reviews
Align the organization to the problem and solution
Avoid wasting time on initiatives that no one wants to support
Learn more about Amazon's Working Backwards culture
Colin Bryar and Bill Carr wrote a detailed book on Amazon's innovative methods and their origins. While many blogs write about the PR/FAQ format, there is mostly missing context about why this format took off – and why writing is the default communication tool at Amazon and not presentations.
Mithun Sridharan wrote about how Amazon and other companies incorporate the voice of the customer in new product development.