The Product Management Book that will change your career: 22 Essential Product Management Books for 2023
Looking to take your product management skills to the next level? This comprehensive guide covers 22 must-read books, packed with strategies, advice, and real-world insights from top PMs to help you create successful, customer-focused products.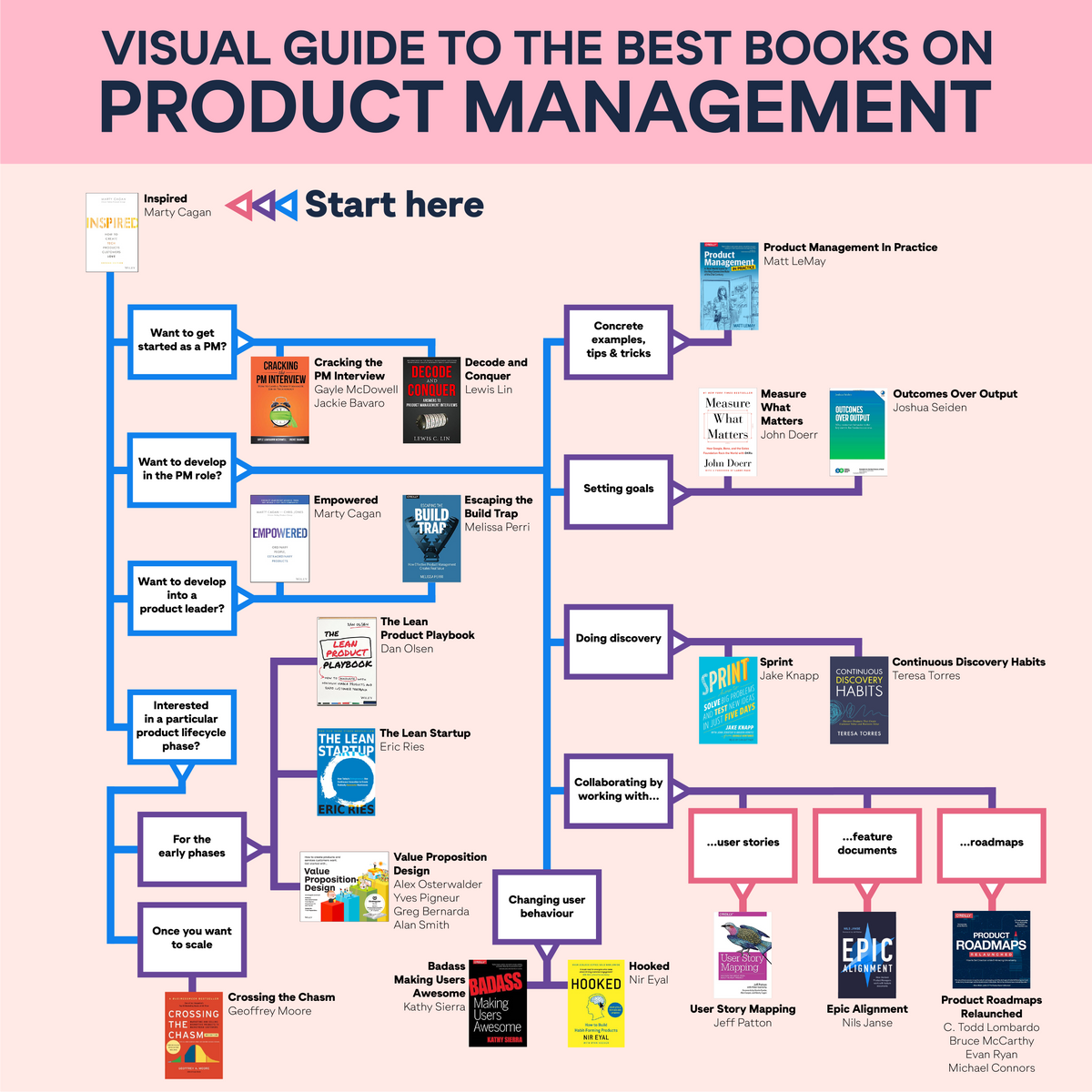 Are you ready to level up your product management skills and stay ahead in this ever-evolving field? Look no further!
We've compiled a list of 22 essential product management books, including the must-read "Product Management Book," that will equip you with the insights, strategies, and practical advice needed to excel in your career.
These books, written by some of the most experienced product managers and Silicon Valley veterans, cover a wide range of topics - from mastering the art of influence to navigating market adoption and creating habit-forming products. Reading product management books is essential for expanding your skills and keeping up with the latest industry best practices.
Expand your product management knowledge by exploring some of the top books in the field. While there is no single definitive "product management book," great authors have provided invaluable perspectives on how to succeed in this multifaceted role. For both experienced and new product managers alike, reading the leading books can help you master core competencies, gain new skills, and remain inspired to build products that delight customers and propel business growth.
From classics like Inspired by Marty Cagan to new releases like Empowered by Melissa Perri, product management books offer a wealth of tactical advice and thought leadership.
Make time to regularly read impactful books that match your experience level and skills you want to develop. Continuously improving your product management acumen will make you a more effective PM who can strategically lead teams to bring outstanding products to market.
Key Takeaways
Focus on customer needs first, not technology. Successful products start with deeply understanding user problems and designing solutions tailored to address them. Don't get enamored with technology for its own sake.
Embrace uncertainty in your product roadmaps. Fixed, long-term roadmaps quickly become outdated. Build in agility to adapt based on continuous learning and changing conditions.
Make discovery a habit, not a phase. Truly customer-centric teams don't stop learning after initial research. They embed ongoing discovery into their regular cadence through activities like usability testing and concept experiments.
Product Management Foundations
Product Management in Practice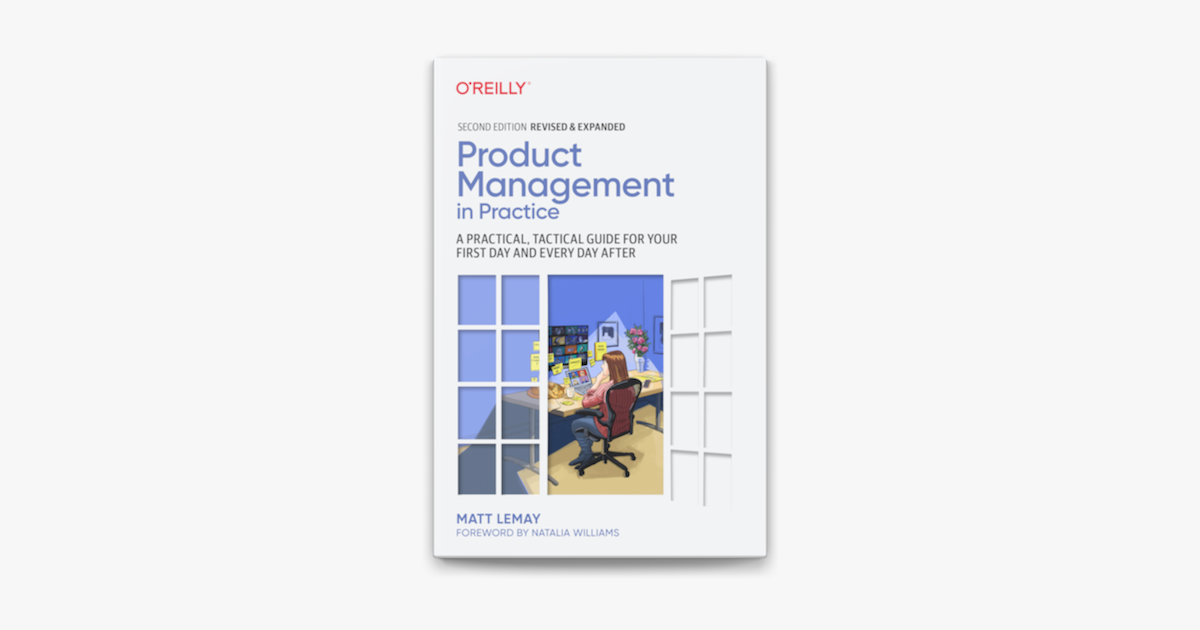 With new product management books being published every year, it can be hard to sort through and find the most relevant ones for your experience level and skill goals. While many product management books focus on high-level strategy and philosophy, Matt LeMay's Product Management in Practice stands out for its tactical, down-to-earth advice. This makes it an invaluable resource for PMs looking to expand their toolkit.
Some of the key topics covered include:
Running productive meetings - laying out roles, rules, and agendas
Effective user interview techniques - building rapport, asking good questions
Optimizing research analysis - synthesizing insights into findings
Storytelling and influence - crafting compelling narratives
Managing up - communicating with executives and stakeholders
Decision making - facilitating alignment through clear recommendation options
A core theme is how PMs can maximize their leverage through small but impactful process improvements. For example, providing discussion frameworks in meetings and sending pre-reads can lead to much more productive outcomes.
LeMay also emphasizes the importance of soft skills like empathy, communication, and storytelling. Mastering these can help PMs build trust and get buy-in for their ideas.
While many PM responsibilities require strategic thinking, LeMay doubles down on nuts-and-bolts tactics that differentiate great PMs. This book is perfect for PMs looking to expand their daily toolkit with proven best practices.
Inspired: Creating Tech Products Customers Love
As one of the most well-known books on product management, Marty Cagan's Inspired is considered essential reading for any PM. It covers the full product lifecycle, from discovery to delivery to leadership.
Some of the key insights in the book include:
Putting customer needs and problems first, not technology
Assembling empowered, cross-functional product teams
Validating product ideas through rapid experimentation
Leveraging prototypes to facilitate collaboration and shared understanding
Defining and measuring against clear business objectives
Establishing an insights-driven product culture
Cagan stresses that product managers need to serve as the voice of the customer within organizations. This means constant curiosity about user needs through discovery research.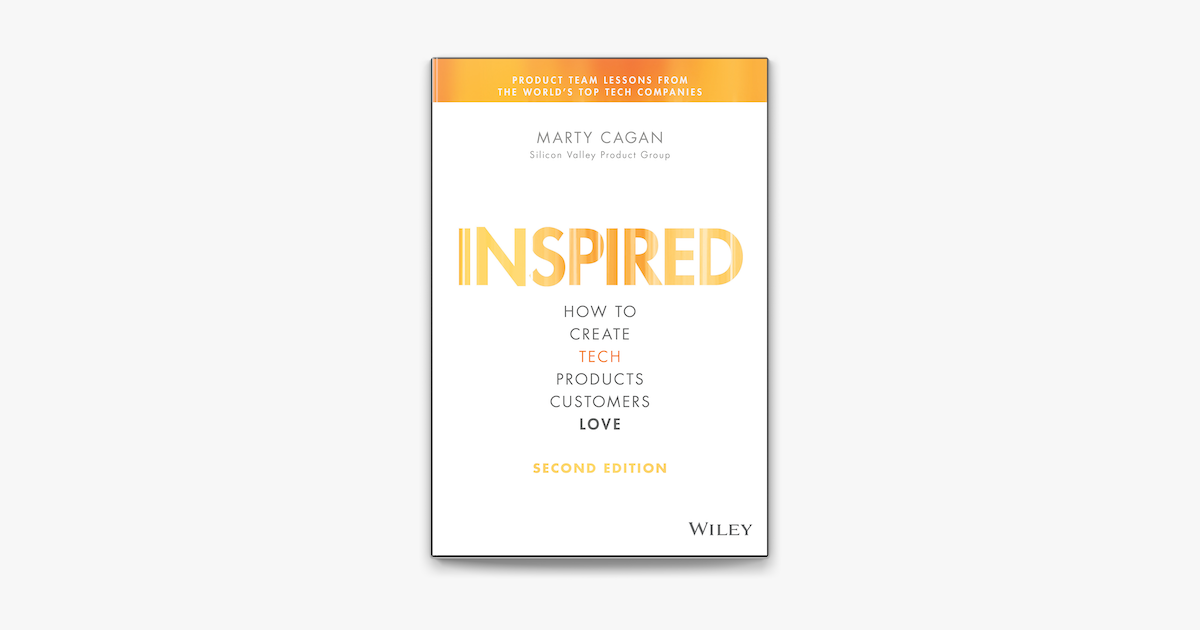 Drawing from the experiences of renowned tech companies like Google, Netflix, and Amazon, as well as insights from the Silicon Valley Product Group, Inspired provides practical advice on managing tech products and building successful teams. Understanding the unique challenges of tech-specific product management equips you to create innovative products that drive success and resonate with target customers.
The book provides fundamental mindsets and frameworks that PMs should adopt, like focusing on key business metrics and minimizing output that doesn't align to objectives. It balances strategic thinking with tactical advice on running experiments and versioned product iterations.
While technology continues to change dramatically, the underlying principles in Inspired remain highly relevant even years after publication. It has become a true classic that provides the foundation every PM should build upon with experience and lifelong learning.
The Lean Product Playbook: Achieving Product-Market Fit
The Lean Product Playbook, written by Dan Olsen, is an invaluable resource for gaining practical insights into navigating the critical early phases of the product life cycle. This book offers amazing lessons that focus on customer needs, product design, and iterative development, guiding you on the path to achieve the perfect product-market fit.
What sets The Lean Product Playbook apart from other books like The Lean Startup is its emphasis on uncovering what customers truly desire. Center your product development strategy on customer truth to increase your product's chances of success. Learn from real-world examples and step-by-step guidance to create products that resonate with your target market.
The Lean Startup: Continuous Innovation for Success
The Lean Startup, written by Eric Ries, is a highly-regarded product management book that emphasizes the importance of testing customers' visions, listening to customers, and providing them with real value in order to stay ahead of a changing ecosystem. By adopting a scientific approach to crafting a sustainable business strategy, The Lean Startup offers invaluable insights on continuous innovation and customer-centric development.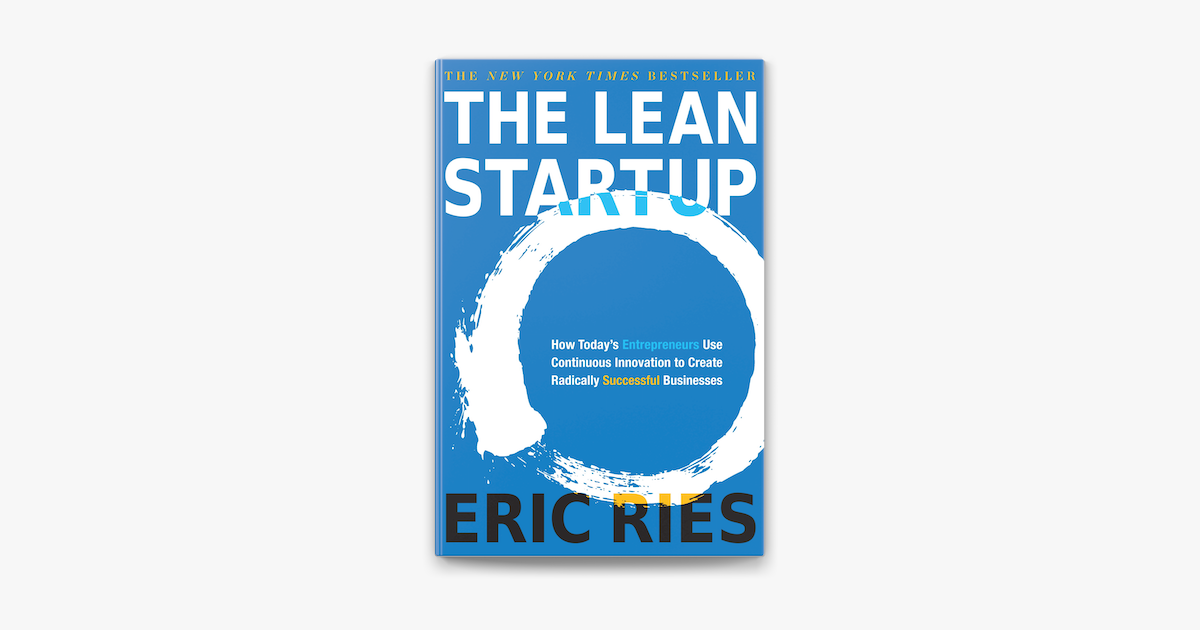 Learn how to apply lean startup ideas to create radically successful businesses, just like renowned tech companies such as Google, Facebook, and Amazon. With actionable insights on agile product management, A/B tests, time management, and collaboration, The Lean Startup is an essential read for anyone looking to achieve product and startup success.
Drive Engagement & Retention
Hooked: Building Habit-Forming Products
Creating products that users can't put down is the holy grail of product management. Hooked, written by Nir Eyal, provides a step-by-step guide on designing habit-forming products that keep users engaged and coming back for more. This book reveals a four-step process that many companies use to craft products that captivate our senses and draw us in, leading to addiction.
Understanding the psychology behind habit-forming products enables the creation of products that become an essential part of customers' lives, ensuring their return for more. Learn from the author's wealth of experience working on acclaimed games like The Sims and Rock Band, and apply the 'Hook' model to build habit forming products that drive user engagement and customer satisfaction.
Game Thinking: Engaging Users with Design Techniques
Innovative design techniques can play a significant role in creating engaging and successful products. Game Thinking, written by Amy Jo Kim, explores how techniques from hit games can be applied to create engaging and innovative products that keep users coming back for more.
Drawing from the author's wealth of experience working on acclaimed games like The Sims and Rock Band, Game Thinking provides insights on how to leverage human nature to create products that consumers naturally love. Learn how to apply game design techniques to your product development process and create experiences that resonate with your target audience.
Set Goals
Outcomes Over Output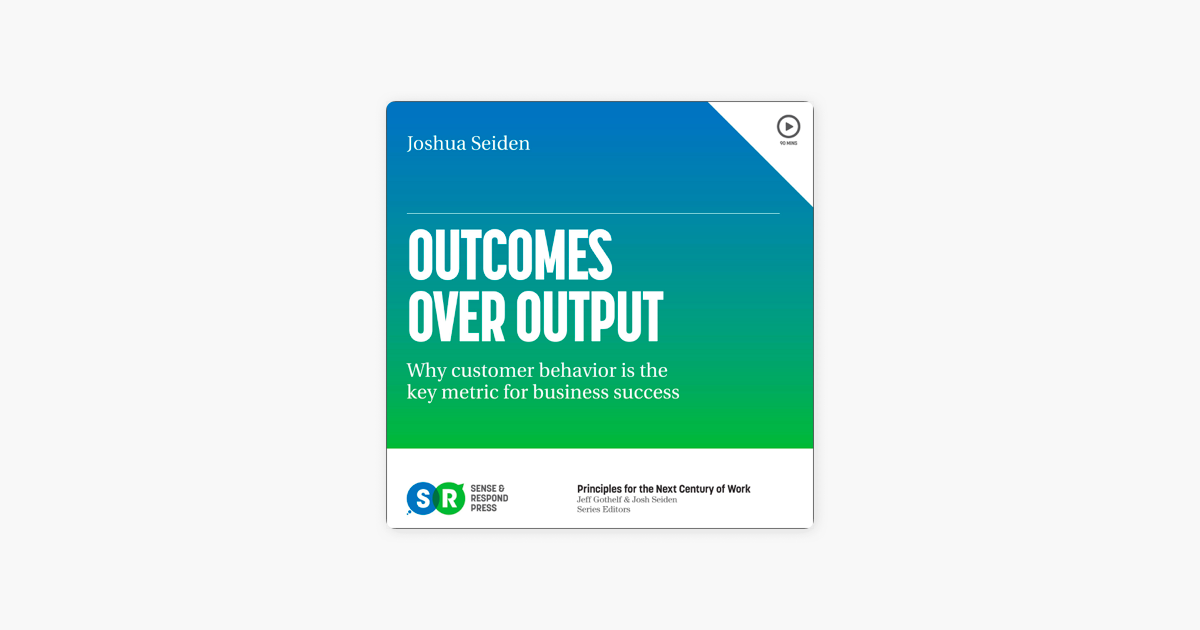 Many product teams fall into the trap of being overly output-focused – the build trap. PMs feel pressure to continuously ship new features, while losing sight of the why behind what they build.
In Outcomes Over Output, Josh Seiden offers a framework for correcting this through focusing on actual customer outcomes rather than feature output.
Some key insights in the book include:
Outputs are what teams build (features, stories, tickets) while outcomes describe the human behaviors that features are meant to produce
Outcomes connect team activity to overarching company goals and strategy
Teams should form hypotheses about outcomes and test them through experiments
Measurement plans should include outcome metrics reflecting behavior change
Roadmaps should capture the sequenced outcomes needed to achieve vision
Planning should start from the target outcomes and work backwards
By shifting teams to think in terms of outcomes, PMs can realign priorities on what will truly impact customer experience and drive growth. This prevents output being measured in vanity metrics like number of features shipped.
Outcomes Over Output provides a clear model for product teams to make outcomes the north star. This not only leads to more impactful products, but also helps teams feel connected to purpose.
Measure What Matters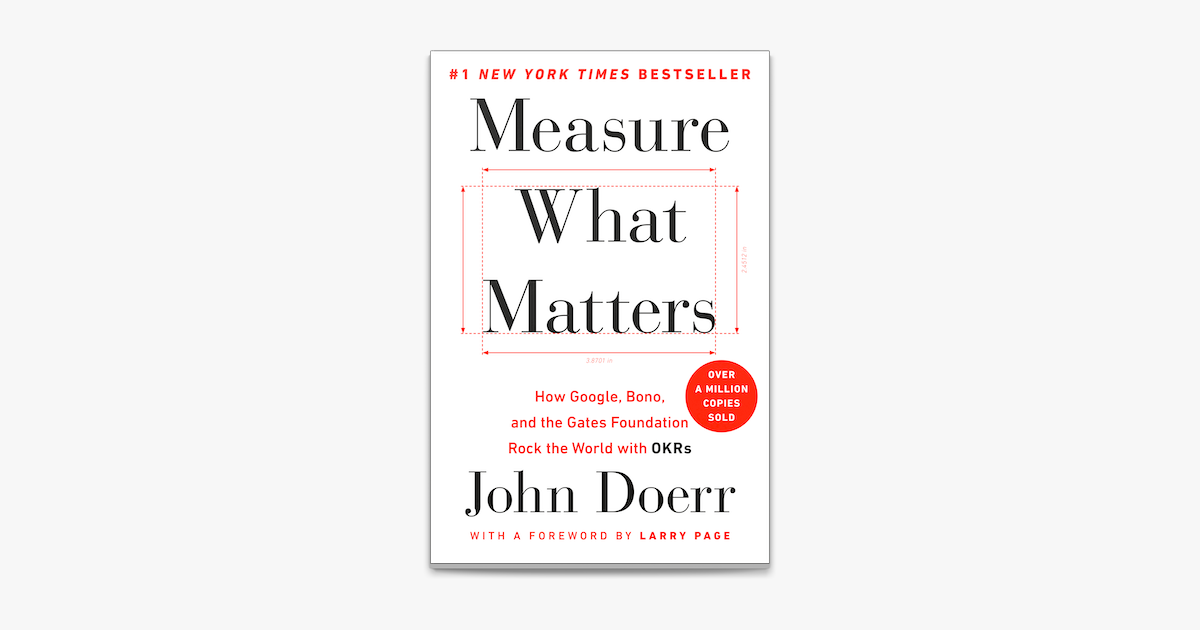 Successful product management requires a keen focus on measuring progress and driving growth. Measuring Success delves into the world of Objectives and Key Results (OKRs) and continuous improvement strategies, equipping product managers with the tools they need to track progress and drive business growth.
Learn how tech giants like Intel, Google, Amazon, and Uber are leveraging the power of OKRs to foster collaboration, identify priorities, and build an open business where all goals are in sync. Implementing OKRs and continuous improvement strategies drives product success and ensures your team is always moving in the right direction.
Beyond Product/Market Fit
Crossing the Chasm: Navigating Market Adoption
In the ever-changing landscape of product management, navigating market adoption can be a challenge. Crossing the Chasm, written by Geoffrey A. Moore, provides immense value for product managers looking for reliable PM techniques that have been the cornerstone of many successful companies.
This book reveals how companies can successfully disrupt the market with each new iteration by bridging the gap between Early Adopters and Innovators and the early technology adoption majority.
Learn the strategies needed to:
Quickly cross the chasm and reach the early majority on the Technology Adoption Life Cycle
Maximize your chances of launching successful products
Drive business growth
Product Discovery
The Art of Communication: The Mom Test and Customer Feedback
Effective communication is a crucial skill for any product manager, especially when it comes to gathering valuable customer feedback. The Mom Test, a concept developed by Rob Fitzpatrick in his book of the same name, offers a unique approach to gaining unbiased customer feedback by asking open-ended and non-leading questions.
Mastering the art of communication and applying the principles of The Mom Test enables product managers to better understand customer needs, make data-driven decisions, and create products that truly resonate with their target audience. Learn how to navigate customer conversations and uncover the insights needed to drive product success.
Continuous Discovery Habits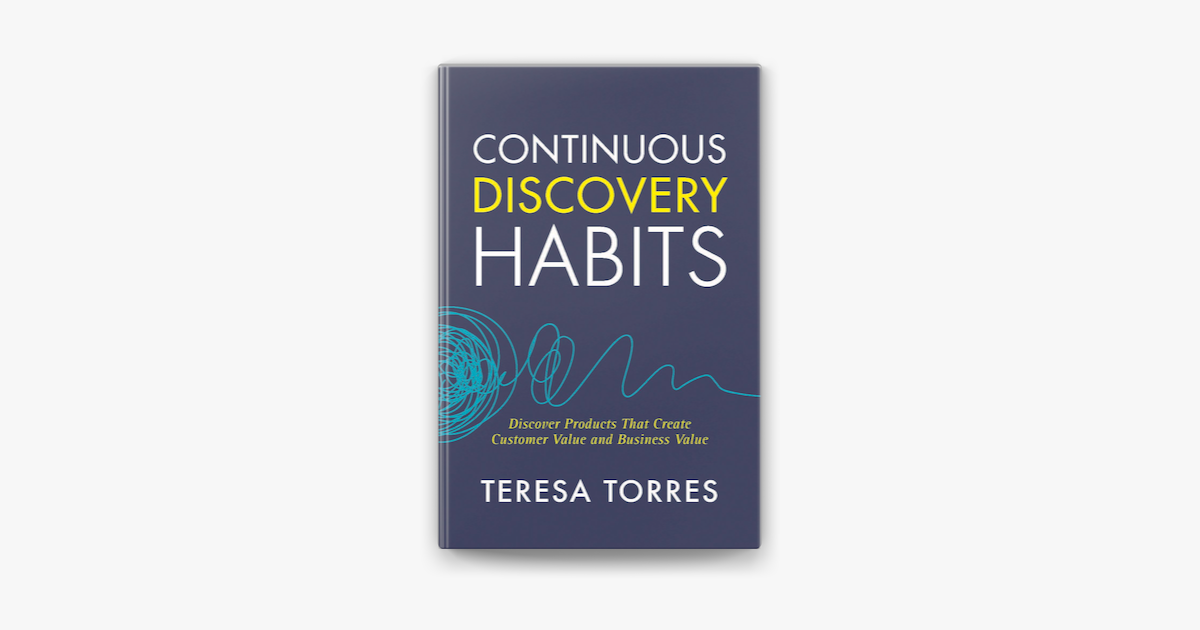 While many books focus on idea generation and product development, Teresa Torres' Continuous Discovery Habits zooms in on the critical activity of discovery - the ongoing process of learning about users and identifying opportunities.
The core premise is that discovery should not be a one-time phase or intermittent event. Truly customer-focused teams need to make continuous discovery a habit. This means building regular customer research and experimentation into the team's weekly cadence.
Some key insights from the book include:
Discovery is not just the PM's responsibility - the whole team should participate
Moving away from output-focused "feature factories" to outcome-driven teams
Establishing regular discovery routines like customer interviews, usability tests, and concept experiments
Leveraging Opportunity Solution Trees to map knowledge and identify gaps
Dedicating time for the team to analyze and synthesize findings
A common pitfall is stopping discovery once ideas start getting developed. Torres stresses the need for ongoing learning because initial assumptions are often wrong. Continuous discovery also prevents teams from becoming too inwardly focused.
This book provides a blueprint for product teams to truly embed continuous discovery into their culture and process. The concepts can help teams maintain curiosity, gather insights that inspire, and never lose touch with what users really need.
User Story Mapping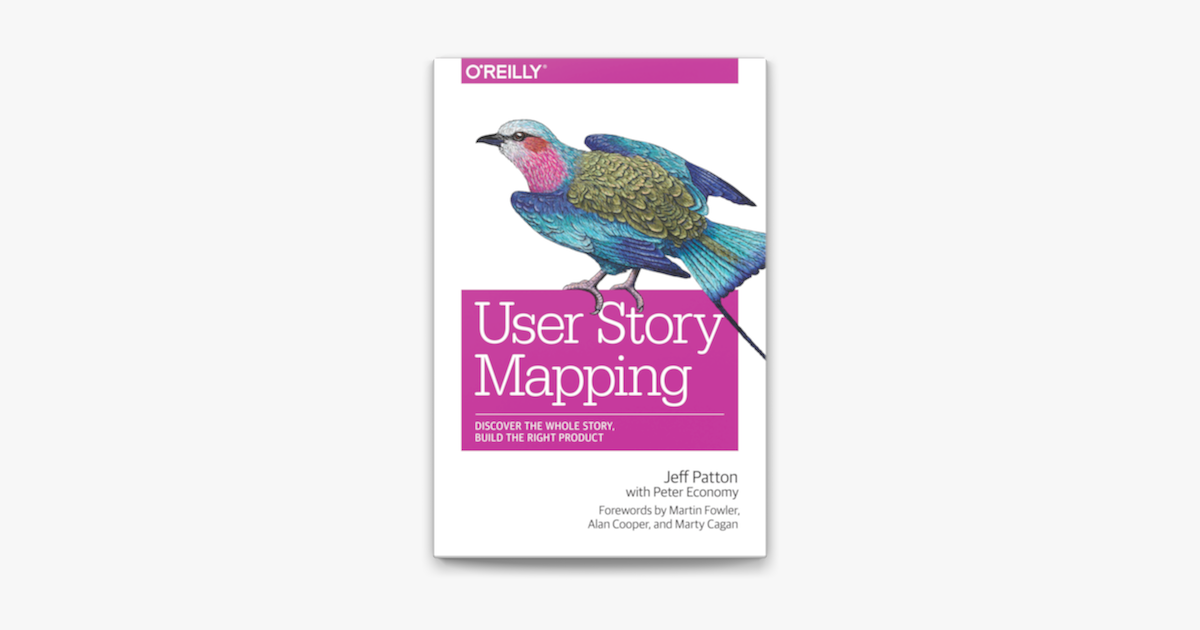 Of all the books mentioned, Jeff Patton's User Story Mapping provides one of the most tactical tools for product managers. User stories are a technique for describing desired functionality from an end user perspective. They are a lightweight way to capture product requirements without getting bogged down in technical details.
In this book, Patton moves beyond individual user stories to show how product managers can visualize the bigger picture with story mapping. By organizing user stories into a timeline-based map, PMs can see how different pieces of functionality fit together into the broader user journey and experience.
Some key benefits of story mapping include:
Identifying gaps in the user workflow that should be addressed
Understanding how separate features impact each other
Breaking down large initiatives into more manageable chunks
Maintaining focus on delivering value to users
Facilitating collaboration and alignment across stakeholders
A core aspect of story mapping is focusing on user goals and outcomes before implementation details. This prevents teams from fixating on technical solutions without first empathizing with user needs.
Overall, User Story Mapping gives product managers a powerful technique for understanding product functionality from the user perspective. The visual nature of story maps makes them effective artifacts for collaborating with designers, engineers, and stakeholders. Any PM looking to improve their requirements gathering and strategic roadmapping skills will gain immense value from this book.
When Coffee & Kale Compete: Applying the Jobs to Be Done Framework
Understanding customer needs and motivations is key to creating successful products. When Coffee & Kale Compete, written by Alan Klement, introduces the Jobs to Be Done framework, offering a unique perspective on understanding customer needs and motivations.
Applying the Jobs to Be Done framework helps product managers uncover the customer's needs and the job they are trying to accomplish with their product. This can help gain a deeper understanding of customers and their needs, enabling product managers to craft products that are tailored to those needs and drive product success.
Shape Up from Basecamp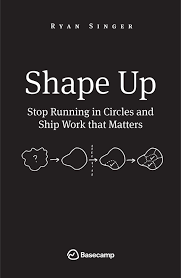 In the realm of product management, Agile methodologies have long been a staple for managing teams and projects. However, Shape Up, written by Ryan Singer, offers an alternative approach to team management and product development that focuses on confidently defining projects and backing them up with a plan for successful completion.
Shape Up provides a comprehensive look at the various workflows and techniques that have enabled Basecamp to build its most successful products. It's a must-have for any team looking to optimize their product development process and foster a culture that encourages innovation and continuous improvement.
Product Leadership
Empowered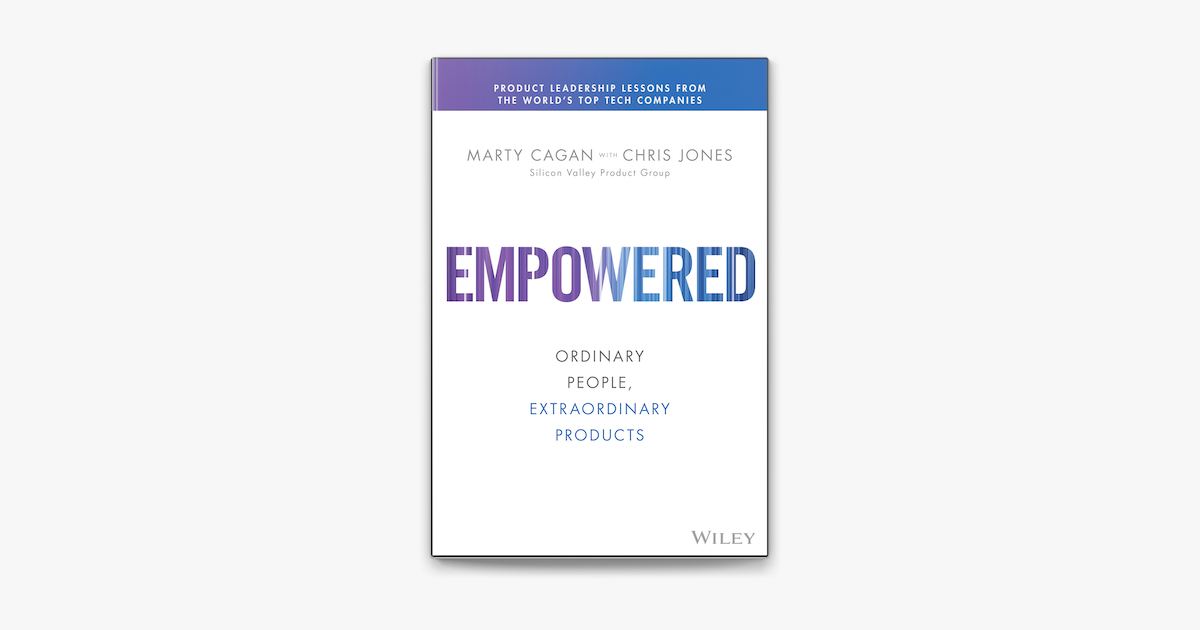 While Marty Cagan's previous book Inspired establishes critical product management foundations, Empowered tackles the specific challenges of evolving into product leadership.
As PMs transition into executive roles, they face new tests like:
Transitioning from individual contributor to people manager
Earning credibility to influence senior stakeholders
Implementing process change across large teams
Maintaining high standards of product excellence across multiple teams
Promoting user-centricity within engineering-driven cultures
Insulating teams from reactive requests that derail strategy
Cagan stresses the need for product leaders to empower their teams through hiring the right people, removing barriers, and establishing insights-driven cultures focused on achieving key results for customers and the business.

Some of the core topics covered in Empowered include:
Creating vision and strategy for the product organization
Structuring roles and responsibilities for scale
Instilling user-focused agile best practices
Coaching PMs and engineers in skill development
Promoting collaboration and transparency
Fostering innovation and continuous improvement
For PMs looking to step up into influential leadership roles, Empowered provides invaluable guidance on how to translate individual excellence into organization-wide impact.
Product Leadership: Building Successful Teams and Products
Building successful teams and products is an essential skill for any product manager. Product Leadership, written by Richard Banfield, Martin Eriksson, and Nate Walkingshaw, shares insights on how top product managers launch awesome products and build successful teams.
Drawing from in-depth interviews with leading product managers from around the world, this book provides invaluable lessons in customer-driven product management. Learn how to create better products, make better decisions, and gain practical experience from real-life examples.
Product Leadership is an essential read for anyone looking to excel in the field of product management.
Escaping the Build Trap: Focusing on Customer-Centric Outcomes
The "Build Trap" is a common pitfall in product management, where teams lose sight of customer needs and focus solely on perfecting product details. Escaping the Build Trap, written by Melissa Perri, emphasizes the importance of customer-centric outcomes and teaches valuable strategies for avoiding this costly mistake.
A customer-centric product culture and streamlined internal communication and collaboration processes enable companies to stay competitive, ensuring their product meets customer needs and delivers value. By understanding customer behavior, learn how focusing on outcomes and prioritizing customer satisfaction can help you avoid the "Build Trap" and create products that drive real value.
The Making of a Manager
As a product manager, balancing product and people management is essential for success. The Making of a Manager, written by Julie Zhuo, offers insights on how to effectively lead teams and manage products, drawing from her own experiences as VP of Product Design at Facebook.
Learn from the wisdom and expertise of Julie Zhuo, who has worked with co-founders of Lyft and Twitter, as she shares practical advice and inspiring insights on how to become the best version of yourself as a product manager.
Whether you're new to the role or an experienced PM looking to level up, The Making of a Manager is a must-read.
Aligning your organization
Product Roadmaps Relaunched: Embracing Uncertainty
In today's fast-paced business environment, product roadmaps need to be agile and adaptable. C has relaunched Product Roadmaps. This is sure to be a major success. Todd Lombardo, Bruce McCarthy, Evan Ryan, and Michael Connors, present a modern approach to creating product roadmaps that embrace uncertainty and adapt to changing market conditions.
This book provides invaluable guidance for:
Leadership
Prioritizing
Development
Communication
It also includes inspiring interviews and case studies of successful real-world roadmaps to help you launch your own roadmap. Learn how to confidently define your project, back it up with a plan for successful completion, and embrace the uncertainty that comes with product management.
The Influential Product Manager: Mastering the Art of Influence
Product managers often need to influence stakeholders and team members to drive product success. The Influential Product Manager, written by Ken Sandy, offers a comprehensive guide to help product managers master the art of influence and effectively communicate with stakeholders.
Drawing from real-life examples and practical product management techniques, this book teaches PMs how to make a significant impact as a leader during each stage of the product lifecycle. Learn how to lead team members, bring them together, and work with key stakeholders to ensure the success of your product by developing your product management skills.
Breaking into Product
Cracking the PM Career: Skills for Growth and Success
Cracking the PM Career, written by Jackie Bavaro and Gayle Laakmann McDowell, is a comprehensive guide that provides product managers with:
The skills, frameworks, and practices needed for growth and success in the field
Mastery of interview frameworks and answers
Understanding of the intricacies of product management
This book offers valuable insights for PMs at any stage of their career.
Learn from the authors' experience working with renowned tech companies like Google, Airbnb, Facebook, Apple, and Amazon. With actionable insights on agile product management, A/B tests, time management, and collaboration, Cracking the PM Career is an essential resource for anyone looking to unlock new opportunities and drive success in the field of product management.
Product Analytics for Dummies: Understanding Data-Driven Decisions
Data-driven decision-making is an essential skill for product managers in today's competitive business landscape. Product Analytics for Dummies, a collaboration between Amplitude and Wiley Books, helps PMs understand.
The importance of analytics in product development
How to use analytics to deliver ongoing value to customers
How to foster growth with digital products
Discover how to:
Manage data
Use behavioral targeting
Drive product-led growth
Create personalized experiences for your customers
With a clear understanding of product analytics, you'll be better equipped to make data-driven decisions that drive business success and ensure your product continues to create real value.
Going beyond classic PM
The Hard Thing About Hard Things: Lessons from Startup Founders
The Hard Thing About Hard Things, written by Ben Horowitz, offers valuable lessons and insights from startup founders on overcoming challenges and building successful businesses. This unique collection of highly effective advice on constructing and managing a product-based startup is an essential read for any entrepreneur starting a new venture.
Learn from the author's unfiltered perspective on the challenges of establishing and developing a business, as well as the strategies and techniques used by successful startup founders. Whether you're a seasoned entrepreneur or just starting out, The Hard Thing About Hard Things. Things provides invaluable insights to help you navigate the complex world of startups and achieve lasting success.
Tribe of Mentors: Learning from the Best
Tribe of Mentors, written by Tim Ferris, is a compilation of life advice from successful entrepreneurs, athletes, artists, and investors, providing valuable insights for product managers looking to learn from the best in the industry. This treasure trove of knowledge and wisdom offers deep, meaningful, practical, and life-changing tips and advice from a diverse range of mentors.
Learning from the experiences and advice of these inspiring individuals provides product managers with:
Invaluable insights
Inspiration to excel in their careers
Smarter decision-making skills
Increased chances of success
Tribe of Mentors is a must-read for anyone looking to unlock their full potential and learn from the best in the world.
Mastering Product Management: A Comprehensive Guide
Imagine having a one-stop resource that compiles essential knowledge and best practices from various product management books. That's exactly what Mastering Product Management offers. This comprehensive guide provides practical advice, inspiring personal stories, and real-world examples from top Silicon Valley product managers.
Not only will you gain insight into how effective product management has shaped the field, but you'll also learn how to follow in the footsteps of those who have achieved success. From product strategy to the nitty-gritty of tech product development, Mastering Product Management is a must-read for both aspiring and experienced product managers.
In Summary
Mastering product management requires continuous learning, adapting to ever-changing market conditions, and understanding the needs of your customers. The 22 essential product management books listed in this blog post provide invaluable insights, strategies, and practical advice to help you excel in your career and create innovative, successful products.
Whether you're an aspiring product manager or a seasoned professional, these books will offer you a fresh perspective, valuable lessons, and the inspiration to create products that not only meet customer needs but also drive business success.
So, what are you waiting for?
Dive into these books and start leveling up your product management skills today!
---
Frequently Asked Questions
What are the 7 stages of product management?
The 7 stages of product management are:
Idea Sourcing: This stage involves generating and collecting ideas for new products or features. Brainstorming sessions, customer feedback, and competitor analysis are common methods for idea generation.
Idea Screening: In this stage, the ideas generated are evaluated and filtered based on their feasibility, potential impact, and alignment with the company's goals.
Market Research & User Research: This stage involves conducting research to understand the target market, user needs, and potential demand for the product or feature.
Strategy Development: In this stage, a strategy is developed to guide the product's development, including defining the product's unique selling proposition (USP), target audience, and positioning in the market.
Product Development: This stage involves designing, building, and testing the product or feature, ensuring it meets user needs and expectations.
Launch: In this stage, the product is released to the market, and marketing efforts are implemented to promote the product and generate sales.
Improvement: After the product is launched, it is continuously improved based on user feedback, market trends, and performance metrics. This stage may also involve iterating on the product or deciding to maintain or discontinue it.
These stages may vary slightly depending on the organization and the specific product being developed.
What are the 4 levels of product management?
The 4 levels of product management, as described in Kwan's Hierarchy of Product Needs, are as follows:
Level 1: Shipping: At this level, product managers are responsible for shipping products and ensuring that they are delivered on time and within budget. They work closely with engineering and design teams to manage the development process.
Level 2: Planning: Product managers at this level focus on planning and prioritizing product features and improvements. They work with stakeholders to gather requirements, create roadmaps, and ensure that product development aligns with the company's strategic goals.
Level 3: Strategic: At the strategic level, product managers are responsible for defining the overall product vision and strategy. They work closely with company leadership to set long-term goals and identify opportunities for growth and expansion.
Level 4: Strategic Partnering: Product managers at this level are responsible for building strategic partnerships with external organizations to drive growth and expand the company's reach. They collaborate with other companies to create joint products, share resources, or enter new markets.
It's important to note that these levels are not necessarily tied to specific job titles, as titles can vary across organizations. However, the responsibilities and focus areas described in each level provide a general framework for understanding the progression of product management roles.
What are the 3 major areas of product management?
The three major areas of product management are:
Product Discovery: This area focuses on determining what to build by understanding customer needs, market demand, and potential opportunities. It involves researching and validating ideas to ensure that the product will address the target audience's pain points and provide value.
Product Planning: In this stage, product managers create a compelling product vision and develop a roadmap that outlines the product's direction and goals. This includes prioritizing features, setting timelines, and aligning the product strategy with the overall business objectives.
Product Development: This area involves overseeing the actual development process, collaborating with designers, engineers, and other stakeholders to bring the product to life. Product managers ensure that the product meets customer needs, adheres to quality standards, and is delivered on time and within budget.
What should I study for product management?
To study for product management, you should focus on acquiring a diverse set of skills and knowledge in areas such as:
Technical expertise: Gain an understanding of web development, software development methodologies, and other relevant technologies.
User experience (UX): Learn about UX design principles, user research, and usability testing.
Business acumen: Develop your knowledge of business strategy, marketing, finance, and operations.
Critical thinking and analytical skills: Enhance your ability to analyze data, identify trends, and make data-driven decisions.
Project management: Familiarize yourself with Agile project management methods and tools.
Communication and interpersonal skills: Improve your ability to communicate effectively with team members, stakeholders, and customers.
Leadership and initiative: Develop your leadership skills and learn how to motivate and manage teams.
You can acquire these skills through various resources, such as:
Reading articles and books on product management best practices, strategy, customer discovery, execution, user experience, marketing, and data analysis[1].
Taking online courses and certifications on platforms like Coursera, LinkedIn Learning[5], and Product School.
Attending workshops, conferences, and networking events to learn from industry experts and peers.
Gaining hands-on experience through internships, side projects, or collaborating with others in the field.
Some recommended courses include:
Product Management Essentials on Coursera.
UVA Darden Digital Product Management and Agile Project Management courses on Coursera.
Product Manager Certification Course by Product School.
Introduction to Product Management by Cognitir.
Technical Product Management and Design Thinking courses on LinkedIn Learning[5].
Additionally, consider pursuing a product management certificate from reputable institutions like Stanford Online.
To best prepare for a career in product management, you should pursue a bachelor's degree in business, computer science, economics or another related field such as statistics, public relations, marketing or management.
A specialized degree may be required by some employers depending on the product they produce.
Are product managers still in demand?
Yes, product managers are still in demand. As of January 2023, there were almost 360,000 Product Manager roles open on LinkedIn. The demand for product managers has increased across all sectors due to the growing importance of user experience and the need for businesses to adapt to changing market conditions.
The projected job growth rate for senior product managers is 8% from 2018 to 2028, and for global product managers, it is 10% from 2018 to 2028. This ongoing demand for product managers is driven by the need for professionals who can oversee the development, launch, and maintenance of profitable products while possessing a diverse set of skills, including technical expertise, business know-how, and interpersonal abilities.