5 Winning Product Strategy Principles
Explore five principles that can help a business create a winning product strategy. Go beyond making sure your differentiated products, focusing on target customers, and aligning your marketing and sales efforts.
Product Strategy
A company's product strategy is based on its analysis of the competitive environment and how it can best compete in that environment. A company's products and services must be able to compete with those of its rivals, and it must be able to attract and retain customers.
If you are in a highly competitive market, your competitors are likely always looking for ways to take your business and market share.
Jobs to be Done
Jobs to be done (JTBD) is a theory that suggests that people don't buy products or services, they hire them to do a job. For example, a person might hire a car to get from point A to point B, or hire a hotel room to sleep in. There are many different JTBD in the SaaS software industry. Some of the most common include:
Providing a platform that allows for easy customization and integration
Offering a wide range of features and functionality
Delivering a user-friendly and intuitive interface
Offering low-cost or free plans to attract new users
Offering high-quality customer service and support
A Winning Strategy
There is no single formula for creating a winning product strategy. However, there are a few key things to keep in mind:
Make sure your products are able to compete with those of your rivals
Focus on the needs and wants of your target customers
Offer a product that is unique and differentiated from your competitors
Offer a product that is easy to use and meets the needs of your target users
Align your marketing and sales efforts with your product strategy

Principles
Earned secrets > learned information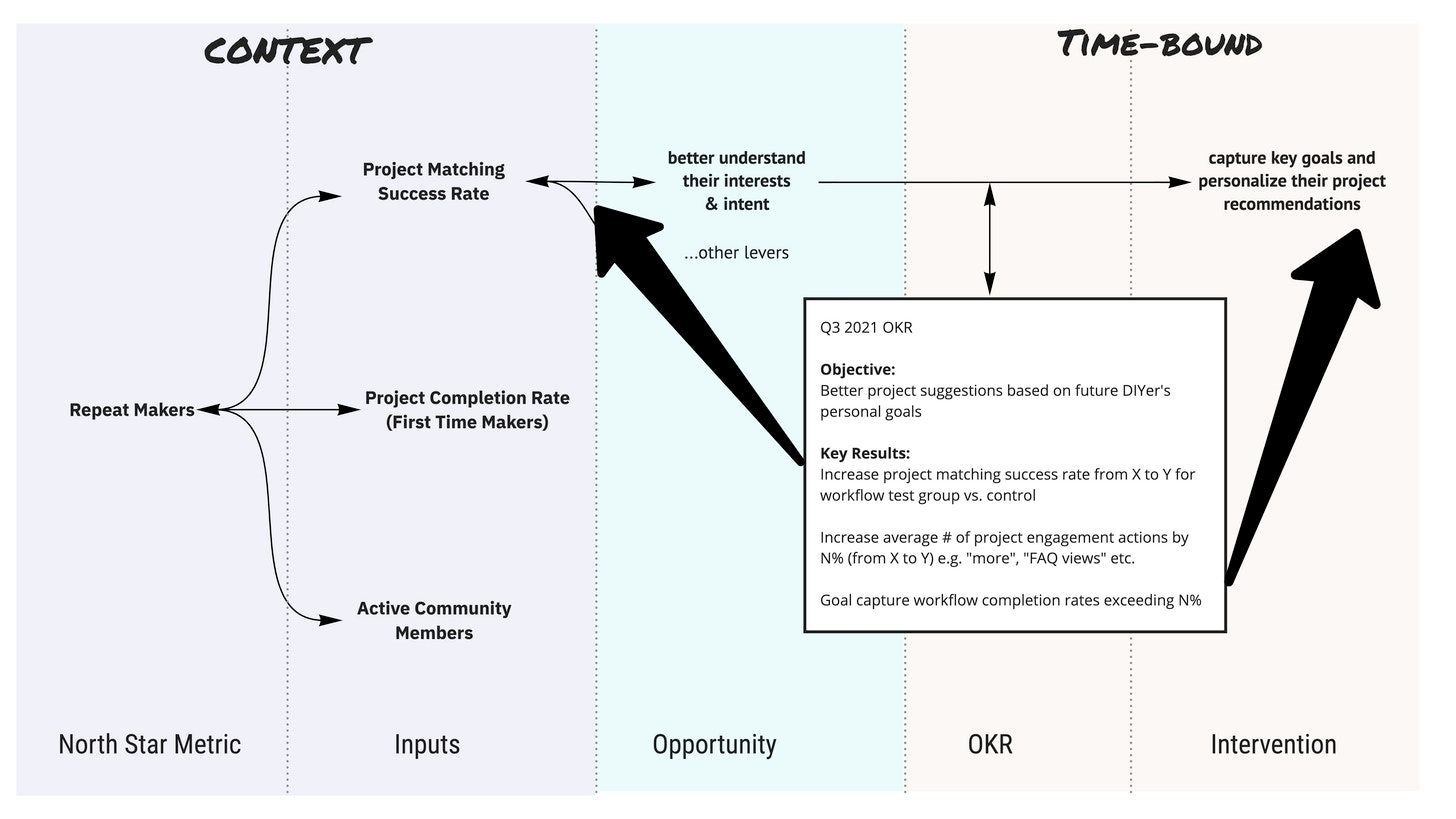 There are no answers to your problems in the books, blogs, or talks on the internet. And there is no "way." Be cautious and skeptical of thought leadership influencers in the product space. Their business is to build an engaged audience and sell books and/or workshops.
Ask yourself:
what has the author shipped and what was their contribution to that work?
There are more answers for you and your product – your earned secrets – in getting in reps discovering and delivering for your customers customers than from others on the internet. Steal great ideas, but remain skeptical.
Speed to learning (and market)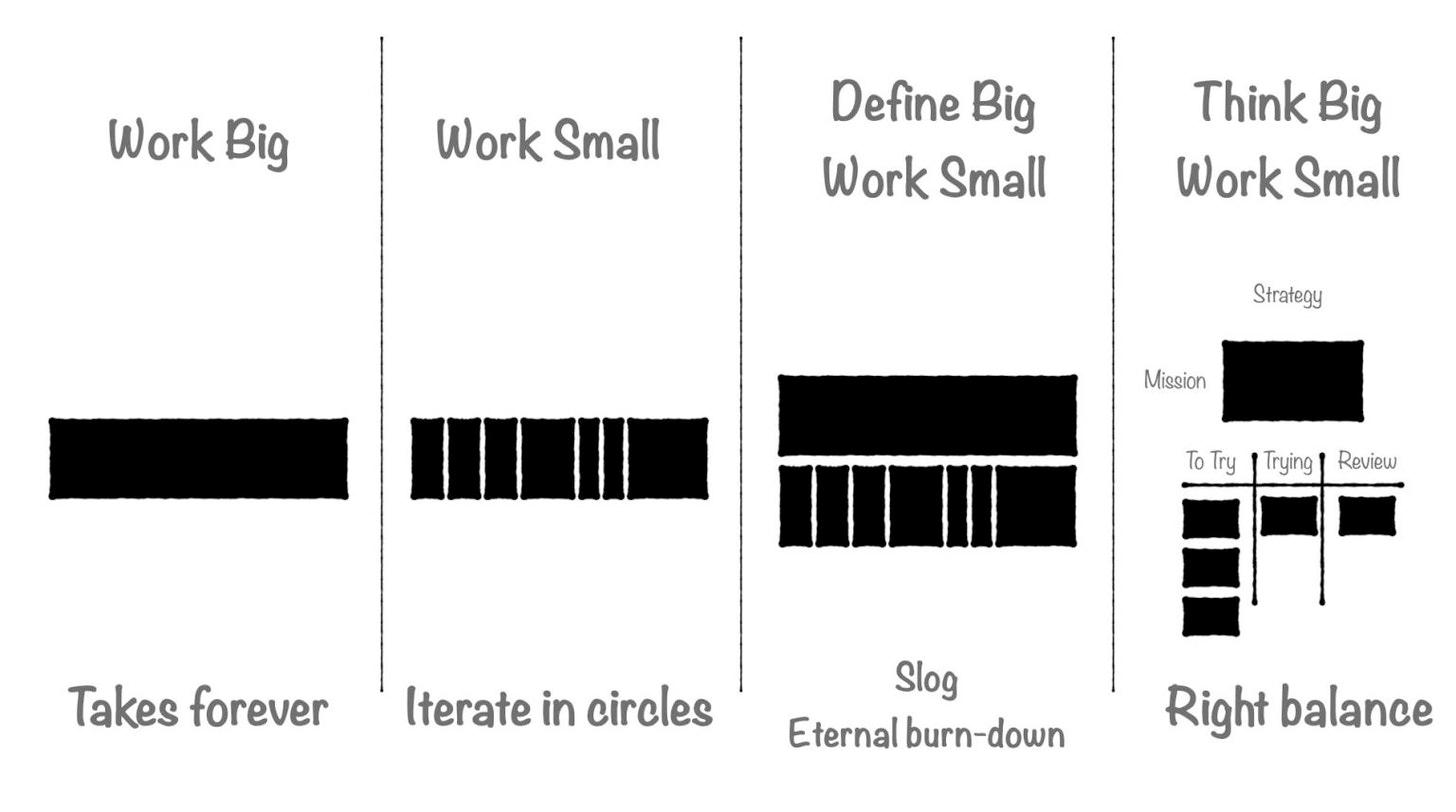 Speed of experimentation and delivery should never be underestimated. The largest differentiator between a startup and aging enterprise – aside from capital and unique market insight – is their ability to quickly execute. If you slow down the competition will eat your market share as they are willing to move faster than us for their customers. Find the right scope – the simple thing – that is valuable, delightful, and quick to deliver. Every failure will teach you how to not keep failing and the faster you know this, the faster you can build the right thing.
Ruthless Prioritization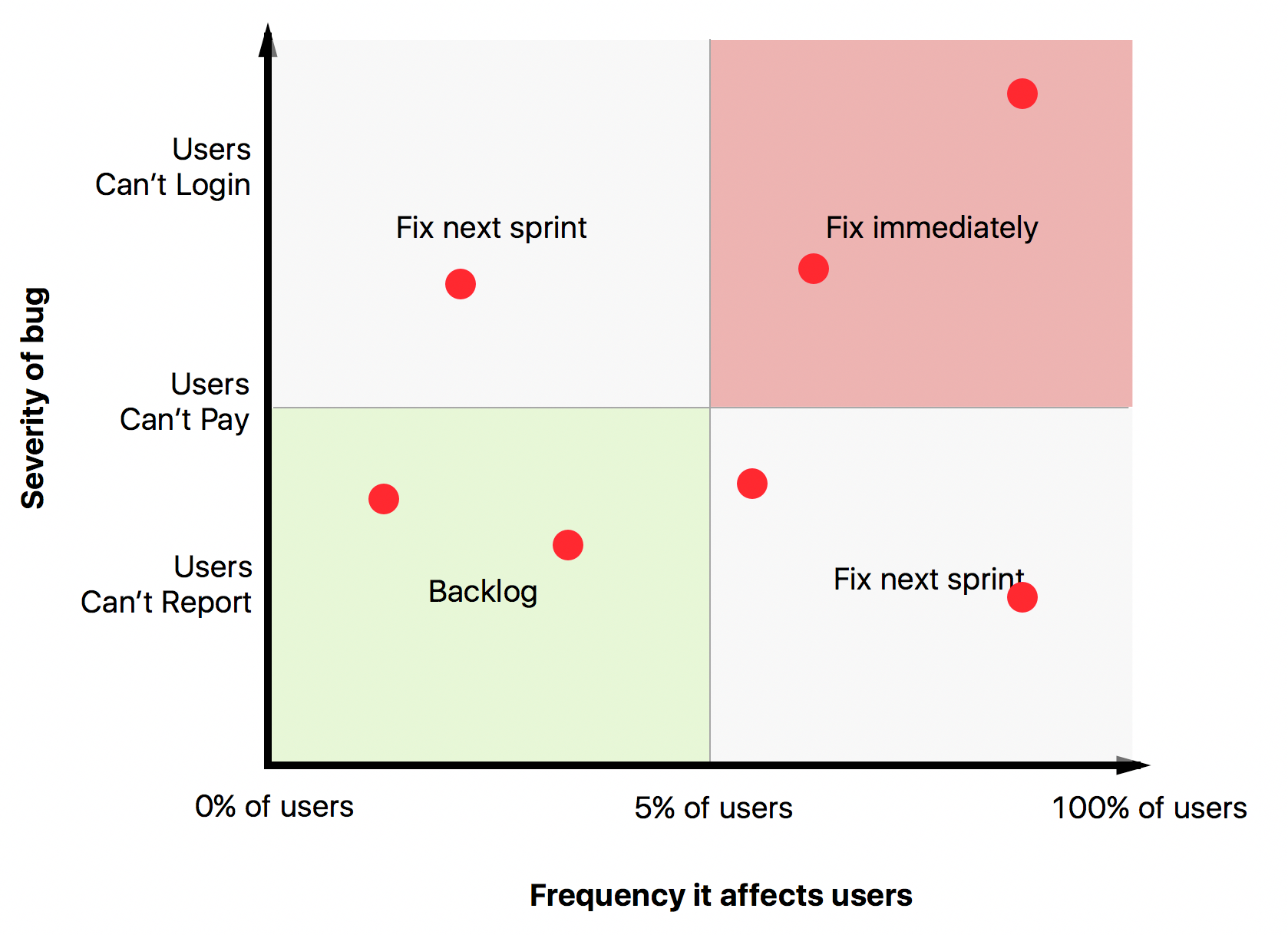 Time is your most precious resource. You can raise more money, hire more teams, and win more customers... but you will never get your time back. Choose wisely what to build next and help your stakeholders understand why this is the best path forward for your strategy and business (especially compared to other potential options).
Thinking in Bets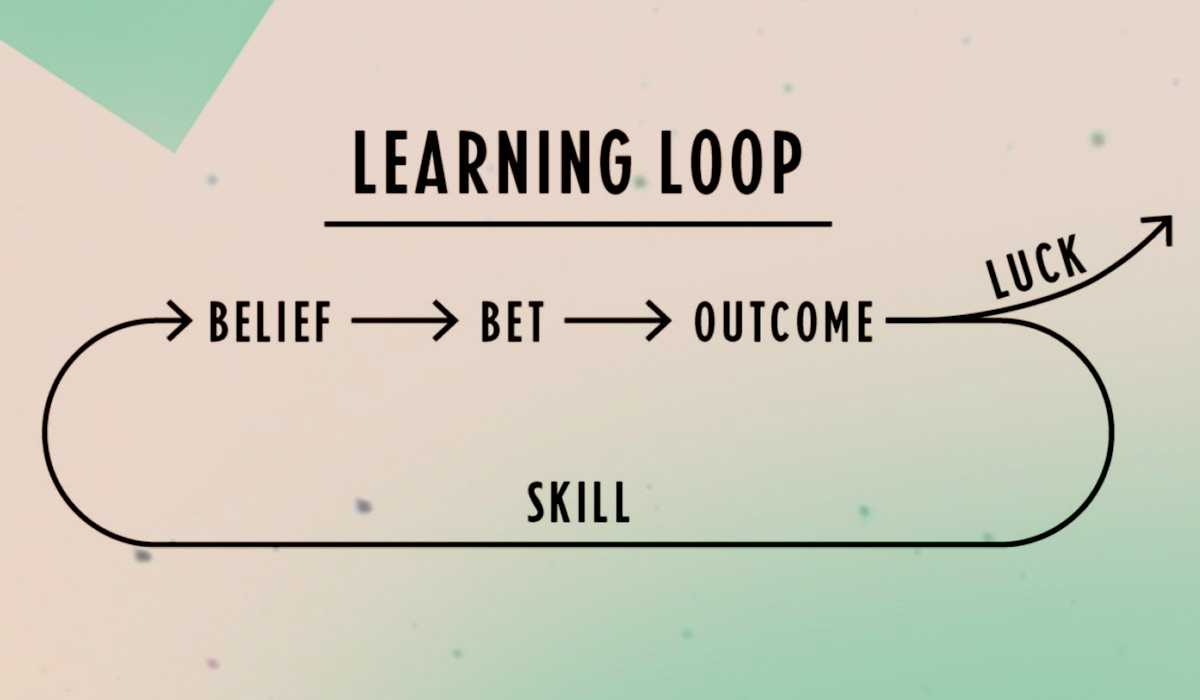 Product management is portfolio theory. Some work takes one month and may have a 2x return. Some work takes six months and may have a 10x return. We have no idea which bet is going to hit – and as Cagan famously pointed out, many ideas won't be successful and if they are, it's only after additional iterations. Revisit the outcomes and your beliefs for the next loop through discovery and delivery.
Product Flywheel
Compound interest and user retention are the silent killers behind financial and product growth. Investing in your flywheel enables compounding value to attract and retain customers over time.
As you increase your speed, prioritize the most impactful work, and improve your mental model for placing bets. You want to invest into product areas that over time build your market reach and customer retention. Our ability to integrate into existing workflows, capture relevant data, and provide an intuitive experience to the broadest set of job families fuels our continued growth.
How are you contributing to your flywheel?
---
Recommended Reading